LOW COST SUPERVISION
As a service to the social work community, GSCSW offers a list of supervisors who have volunteered to offer supervision at a reduced cost to members who are MSW's looking for LCSW supervision. Our volunteer supervisors are seasoned clinicians, who have expertise in a variety of modalities, theoretical orientations, populations, and specialties.
GSCSW members are eligible to receive the recommended low-cost rates which range from $40 – $80 per hour for individual, $60-$80 total for paired, and $30 -$40 per person for group supervision. The rates can be negotiated between the supervisor and supervisee. When contacting a prospective supervisor, be sure to mention that you are a current GSCSW member inquiring about the low cost supervision member benefit.
If you are looking for a supervisor, please see the list below and contact the supervisors directly to try to work out arrangements. You may also contact Phyllis Glass, LCSW, at [email protected] for assistance with selecting a supervisor based on your clinical interest and need.
If you are interested in reviewing the requirements for LCSW licensure, click here. As a reminder to both supervisees and supervisors, the following requirement for documentation is enforced:
"Both supervisors and supervisees are required to maintain a contemporaneous record of the date, duration, type (individual, paired, or group), and a brief summary of the pertinent activity for each supervision session to be submitted to the Board upon request. If there are any discrepancies in hours, contemporaneous documentation of supervision will be requested."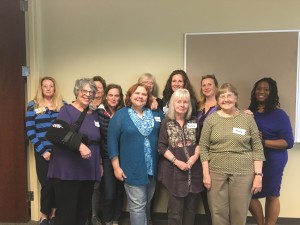 Supervisor Application
Interested In providing Low-Cost Supervision to GSCSW Members?
We would love to add you to our list of supervisors. The criteria for GSCSW Low-Cost Supervisors include:
1) Current membership in GSCSW.
2) Minimum of three years of post-LCSW clinical experience.
3) Minimum of two years experience supervising MSW intern level or higher.
To apply, please click here:
Download and complete the supervisor application
Submit the application with all supporting documents (listed below) to the GSCSW Low-Cost Supervisor Chair at

[email protected]
Supporting documents include:
A) a copy of current LCSW license
B) a copy of current malpractice insurance
C) two professional reference forms from colleagues (who are not previous supervisees) who have known you for at least two years. The form can be accessed here: Reference Form: Low Cost Supervision Reference Form
In order to help us track the matches that are being made, we ask that both supervisors and supervisees please contact the Low Cost Supervision chair at [email protected] to provide that information.
Committee Members
Phyllis Glass, LCSW (Chair) / Karen Tantillo, DSW, LCSW
Contact: [email protected]
Current Supervisors
---